---
Allsalt Maritime
About SHOXS: SHOXS seats feature a patented and revolutionary impact mitigation design using marinized air shock technology to reduce physical impact on the passenger when traveling through rough waters.
SHOXS impact mitigation seating is utilized by professional maritime organizations to aid in the prevention of long-term injury and fatigue resulting from exposure to impact and vibration on the water.
About KINETIX: Kinetix is an advanced shock monitoring system that records impact exposure data on vessels, seats, and crew.
A combination of hardware, software, and consultancy services allow maritime agencies to use the data to monitor short- and long-term shock and vibration exposure, investigate high impact events, and predict vessel maintenance intervals.
---
Cal Maritime
California State University Maritime Academy is a unique and specialized campus preparing professionals for successful careers in the fast-paced and exciting fields of International Business and Logistics, Marine Engineering Technology, Global Studies and Maritime Affairs, Marine Transportation, Mechanical Engineering, Facilities Engineering, Oceanography and Engineering Management. Located in the Bay area, campus facilities include a state-of-the-art multi-bridge simulator providing real-world training and research for students and industry professionals and a 500-foot training ship, Golden Bear, which provides a floating classroom/laboratory where concepts are practiced and applied.
Cal Maritime's Professional and Continuing Education Department (PaCE) provides professional development courses, custom training programs and consulting services to mariners, industry partners and government agencies. Cal Maritime develops and delivers specialized training to companies in the Bay Area, throughout the Pacific Rim, and around the country. Cal Maritime also offers an array of traditional courses for maritime training and certification which can be brought to your company and offered on site for the convenience of your staff. Whether your team needs professional development programs in leadership and management skills, or technical workshops regarding regulatory requirements, Cal Maritime's Professional and Continuing Education professionals can help identify your objectives and support your organization's training needs.
Graduate degree programs and certificates in Transportation Management, Engineering Management, Humanitarian Disaster Management, and Emergency Management are offered in a fully online, asynchronous format to accommodate the busy schedules of working adults. Click here to learn more.
---

david clark company
David Clark Company offers the new Series 9100 Digital Intercom System, a programmable IP based headset communication solution for law enforcement, interdiction, SAR, fire boats and other workboat applications, integrating an unlimited number of users and devices (e.g., radios, hailers, etc) with headsets usable as either wired or wireless devices. Click here to learn more.
---
U.S. General Services Administration
GSA serves as the acquisition and procurement arm of the federal government, offering equipment, supplies and technology solutions to federal agencies so that the agencies can focus on doing what they do best—serving the public. Congress has granted authority to state, local, tribal governments and educational institutions to use federal sources under four purchasing programs. GSA provides agencies with access to American-made products and domestic suppliers while supporting diversity, equity, inclusion, and accessibility of federal procurement. Click here to learn more.
Hefring ehf.
Hefring ehf. is a technology company based in Iceland that specializes in the development of digital guidance and monitoring solutions to augment the vessel operating experience. The company's product, Hefring marine, helps to ensure that boats are operated in a safe and efficient operational envelope. The solution uses intelligent proprietary methods to generate real-time speed guidance optimized for safety, impact reduction, comfort and fuel efficiency. The system automatically varies its guidance to reflect prevailing conditions, actual speed and vessel motions. The solution helps to ensure duty of care, reduce human errors, improve safety and operator behaviour, aid training and personnel development, and reduce costs related to fuel consumption and vessel lifecycle costs. All data is recorded to and presented in a fleet management desktop portal that provides insightful analysis into each trip, vessel and operator and saves a log of all historical trips. Click here to learn more.
Innovative Signal Analysis, Inc., (ISA)
Innovative Signal Analysis, Inc., (ISA), is a leading provider of high performance, real-time signal and image processing systems. ISA works in all phases of system and product development, from conception, through development and integration, to operations and maintenance of challenging mission critical systems. ISA's WAVcam(TM) is an innovative video system designed for persistent surveillance applications demanding constant high resolution wide area coverage and target detection using visible or mid-wave infrared sensors. It has applications in the military and homeland security as well as law enforcement surveillance, large event monitoring, airport security, and disaster response. Click here to learn more.
Kongsberg is a high-tech company that has been supporting the US Department of Defense with cutting edge products since 1896. Among a broad product portfolio, Kamewa waterjets remain a key marine propulsion product for the company. These waterjets have been manufactured for over 40 years and boast the widest range on the market, covering 70kW to 40,000kW, with over 10,000 units delivered globally.
Kongsberg's very own Hydrodynamic Research Center and fluid dynamic expertise has played a critical role in providing the most efficient aluminum and stainless steel waterjets on the market. Kongsberg is actively expanding its local footprint in the US with the ability to provide a step change in local support.Kamewa waterjets power a growing number of vessels across the globe in multiple segments. From combat craft protecting freedom, to mass-transit ferries providing safe and fast transportation, to powering the green power initiatives in offshore windfarms, Kongsberg is ready to serve and support their customers!
Click here to learn more
Jet Dock
Jet Dock floating lift systems allow government agencies to create waterside facilities that are environmentally friendly, and modular, changeable and portable. Jet Dock government boat lifts provide dry docking launch and retrieval for response boats in seconds and provide excellent access for hull and engine maintenance. Dry docking vessels will reduce haul outs allowing agencies to focus on core duties. Our easy drive-on floating lifts replace traditional lifts, boat hoists and trailers, and provide a convenient dry dock for outboard boats, stern drives, jet drives and personal watercraft of all shapes and sizes. In keeping your vessel high and dry, and clean, you will minimize breakdowns and improve reliability and performance. Most importantly response vessels can be kept on the water for quick launch without being water stored. The Performance Aqua Pad Boat Dock's submersible stern section makes launching and retrieval effortless. Dry docking is safe and controlled, performed completely from the security of the helm station.
Floating marina slip systems are available in any shape, size or design and will work in deep water, shallow water or no water. Your modular floating dock of today can be a multi-slip shape dock tomorrow with simple widening, lengthening or onsite reconfiguration.
Jet Dock Systems, Inc. has been awarded General Services Administration contract # GS-07F-5367P for selling to the United States government, armed forces and other Federal Agencies. Click here to learn more.
---
---
LenelS2
LenelS2 is a global leader in advanced physical security solutions, including access control, video surveillance and mobile credentialing. Our technology includes web-based and mobile applications enhanced by cloud-based services. Incorporating open architecture, LenelS2 provides scalable, unified security management solutions to customers ranging from global enterprises to small- and mid-size businesses. Easy to install and use, LenelS2 products are supported by an experienced, responsive team dedicated to providing exceptional service. LenelS2 serves segments worldwide including corporate, education, healthcare and government. LenelS2 is a part of Carrier Global Corporation, the leading global provider of healthy, safe, sustainable and intelligent building and cold chain solutions. Click here to learn more.
---
LUMA360
LUMA360 is a next generation maritime domain awareness system designed for scalable and decentralized operation. The system provides vessel tracking capabilities via camera, radar, and AIS. Alerts can be sent based on configurable parameters such as geofencing or speed violation. A modern API and web GUI allow remote access over our secure network for integration into existing GIS systems and real time data export for sharing between agencies.
---
MDA Geospatial Services, Inc.
MDA Maritime Insights™ is a multi-source intelligence and surveillance solution that enables maritime intelligence users to exploit near real-time multi-source SAR vessel detections from RADARSAT-2 and others, combined with other maritime surveillance data to detect and track dark vessel activities. Click here to learn more
MetalCraft Marine Inc
MetalCraft Marine Incorporated is the industry leader in the design and manufacturing of custom aluminum high-speed patrol, fire and rescue boats. With over 27 years of experience and a team of over 150 full-time designers, craftsmen and support staff, MCM has designed/built over 600 custom boats for customers around the world. Click here to learn more.
---
Metal Shark
Metal Shark is a leading shipbuilder specializing in the design and production of boats and ship for military, law enforcement, fire rescue, and a wide spectrum of commercial applications. At three fully self-contained facilities in Alabama and Louisiana, Metal Shark manufactures vessels in aluminum, steel, and fiberglass, with current capabilities supporting production for vessels up to 300' in length. Click here to learn more.
---
Milestone Systems
Milestone Systems is a global industry leader in open platform IP video management software; technology that helps the world see how to ensure safety, protect assets and increase business efficiency. Milestone enables an open platform community that drives collaboration and innovation in the development and use of network video technology with reliable and scalable solutions that are proven in more than 150,000 sites worldwide, providing flexible choices in network hardware and integrations with other systems. Sold through partners in more than 100 countries, Milestone solutions help organizations to manage risks, protect people and assets, optimize processes and reduce costs. Founded in 1998, Milestone is a stand-alone company in the Canon Group. Click here to learn more.
---
For over 20 years, Moose Boats, LLC has been building the highest quality diesel aluminum catamarans and monohull boats in the industry. Each custom designed vessel is engineered to meet the mission specific requirements for law enforcement, emergency response, security patrol, and a variety of other industrial applications.
Moose Boats are known for their sensible design, durability, comfort, safety, fit & finish. These tough & powerful boats are found perpetually at work satisfying the needs of clients from California to New York, and from the Great Lakes to the Gulf of Mexico. They are designed and constructed in the San Francisco Bay Area at the Moose Boats facility within the Lind Marine shipyard complex at Vallejo, CA, USA.
Moose Boats can help you get your job in the water done safely and effectively. No nonsense. Serious boats. Click here to learn more.
---
Northern Lights Inc.
Northern Lights is the leading manufacturer of marine power generation systems and the exclusive West Coast distributor of MAN engines. The company's products are distributed through a global sales and service network of over 380 dealers in more than 40 countries. Click here to learn more.
---
NORTH RIVER BOATS
North River Boats, located in Roseburg OR, is a manufacturer of heavy gauge commercial and government boats ranging from 20′ up to 58′ in length. We specialize in building custom boats to meet the exacting needs of our customers. Contact us today to see how we can tailor a boat to meet your specific needs. Click here to learn more.
---
Ocean Power Technologies
Ocean Power Technologies provides intelligent maritime solutions and services that enable safer and more productive ocean operations for the defense and security, oil and gas, science and research, and offshore wind markets. Click here to learn more
---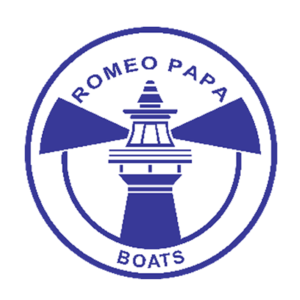 ROMEO PAPA BOATS
ROMEO PAPA BOATS has serviced the inland and offshore arena for over 35 years and has extensive expertise in oilfield service, military operations, marine conservation, safety and security, emergency response and technology development. We offer a real-time common operating picture for any Port or Commercial Facility Security Team. ROMEO PAPA BOATS along with its technology partners, unifies data systems, sensors, and cameras into one platform to optimize maritime domain awareness and enhance security. Used for daily monitoring and threat detection, as well as incident verification, management and response, our solutions also enable real-time coordination and information sharing between responding entities including local, state, and federal public safety agencies. ROMEO PAPA BOATS provides complete security solutions for today's concerns with the combined capabilities of AI Enhanced Analytics, , Drone Detection and Mitigation, Bathymetric and Navigation Waterway Monitoring with Mapping, Gun and Gun Shot Detection, National Disaster Relief, Toxic Spill Support, ISR, and Drug Interdiction Missions. Click here to learn more
SAFE Boats international
SAFE Boats International is a dynamic, industry-leading aluminum boat manufacturer specializing in platforms used in a wide variety of applications, including, but not limited to, military, law enforcement, fire & rescue, and even pleasure. Click here to learn more.
Sandoval Custom Creations, Inc. (SCCI)
Sandoval Custom Creations, Inc. (SCCI) has the ability to custom fabricate and design products to your specific needs. Our partnership with full metal and plastic fabrication shops enables SCCI to swiftly create a wide variety of concealments and systems. Using great customer support and our specialized skills, we thrive on finding the solution to any situation. SCCI is quick to respond to any customer support needs. We are dedicated to our elite level of quality and providing affordable technical products to facilitate and enhance your operations. At SCCI, new and innovative designs are always in development. Our fabrication and design team understand that technology is advancing and advances with it. For the RAPTOR Platform, visit scciraptor.com and to stay up-to-date on our other products visit us at: sccicovert.com [contact us for a password.]
---
SIONYX
SIONYX is a silicon-based photonics company that develops and manufactures proprietary ultra-low-light CMOS image sensors and high-performance, rugged, color digital night vision cameras.
SIONYX closes the distance between light and dark. We are singularly focused on developing the best technology in the world to provide accessible, unmatched nocturnal, optical clarity for our customers. Our lightweight, easy-to-use cameras perform in moonless
starlight conditions and are used by outdoorsmen globally.
SIONYX prides itself on providing innovative digital night vision technology solutions for a wide array of applications, ranging from avid angling and boating enthusiasts to professional maritime agencies. We are headquartered in Beverly, Massachusetts.
---
Spotter Global



Spotter Global was founded in 2008 to develop and manufacture Compact Surveillance Radar to protect troops deployed around the world from harm. In 2013 we saw the need for an innovative and user-friendly commercial product to protect critical infrastructure.
Spotter Global offers the broadest selection of Compact Surveillance Radar on the market today. Our products act as a complete security solution or customers can seamlessly integrate them into any existing security solution. Click here to learn more.
---
TERMA Inc.
With over 60 years of radar technology experience and over 3000 radar systems installed worldwide – including approximately 1000 Vessel Traffic Systems (VTS), 500 Coastal Surveillance (CS) sites, and 150 airport Surface Movement Radar (SMR) applications – Terma is the market leader in the defense, security and surveillance sector. Click here to learn more.
---
Tulmar
Tulmar is a strategic supplier of engineered textiles and complex assembled products, delivered directly to government agencies, the Canadian Department of National Defence (DND) and through global vehicle and system prime contractors. We primarily deal with the designing & manufacturing of textile products & inflatable safety / survival / tactical equipment. We provide support services, including M.R.O. & engineering for the aforementioned capabilities. Click here to learn more.
---
Two Technologies
Two Technologies introduces their Rugged, highly integrated, Android device, the XF configured specifically for the Maritime Security market. The XF has a verity of optional biometric devices available including FAP 30 and FAP 50 fingerprint readers and an iris and face capture camera. An optional thermal printer is available. Click here to learn more
---
UHU Technologies
UHU is a privately owned small business who has an extensive SIGINT receiver, antenna, and systems engineering background. UHU has developed a capable and mature Position, Navigation & Timing Situation Awareness (PNT-SA) capability that can detect, mitigate, and precisely geolocate the source of GPS jamming or spoofing threats. We have deep roots in Signals Intelligence (SIGINT) and radio location with decades of experience producing high performance hardware. We are applying our expertise to the protection of GPS receivers for critical infrastructure and NAVWAR applications using techniques borrowed from the SIGINT world. Click here to learn more.
---
Windward
Windward is the leading maritime AI company, providing an all-in-one platform for all your maritime domain awareness needs. With real-time insights into vessel behavior, ownership structure, cargo, and containers, we help the world's leading intelligence professionals to quickly complete all investigation processes, critical to developing and executing more confident intelligence-based strategic decisions. Click here to learn more.
---
Zodiac MilPro
Zodiac MilPro has more than 100 years of Zodiac technical heritage to draw from, with facilities in Spain, the USA, Canada and Australia. Zodiac MilPro vessels are used worldwide by navies as well as by fisheries, customs, rescue and other government authorities — including where boarding or naval interdiction operations are required in potentially dangerous situations, whether the danger can originate from sea conditions or a target vessel. Click here to learn more.
---