Airship
Privately held and headquartered in Redmond, WA, Airship develops and provides video and sensor management software and services to a wide range of government, law enforcement, and commercial customers across the globe. Airship's engineering, technical, and support teams are all US Citizens and US based, allowing Airship to provide NDAA compliant hardware and software solutions to customers who demand highly-secure enterprise grade video and sensor management capabilities. Airship's software solutions run on-premise, in hybrid environments, and in the cloud, allowing Airship to be wherever our customers needs us to be, with access provided through thick, thin, and mobile clients. Click here to learn more.
Allsalt Maritime
About SHOXS: SHOXS seats feature a patented and revolutionary impact mitigation design using marinized air shock technology to reduce physical impact on the passenger when traveling through rough waters.
SHOXS impact mitigation seating is utilized by professional maritime organizations to aid in the prevention of long-term injury and fatigue resulting from exposure to impact and vibration on the water.
About KINETIX: Kinetix is an advanced shock monitoring system that records impact exposure data on vessels, seats, and crew.
A combination of hardware, software, and consultancy services allow maritime agencies to use the data to monitor short- and long-term shock and vibration exposure, investigate high impact events, and predict vessel maintenance intervals.
Anchor Innovation, Inc.
Anchor is a diversified technical services company specializing in consulting, management, maintenance, logistics, and operations support to Force Protection/Antiterrorism, Port Operations, and Special Warfare organizations within the Department of Defense. Anchor also provides technical, and strategic marketing, and sales support to industry and technology companies. Anchor is a CVE certified Service-Disabled Veteran Owned Small Business Concern (SDVOSBC). ​ Click here to learn more.
---
AVIGILON
The Avigilon portfolio of fixed video, advanced analytics and smart access control systems are part of Motorola Solutions' mission-critical ecosystem designed for public safety and enterprise security. Avigilon solutions help you find and share critical intelligence faster, so you can respond to events with the speed and decisiveness that keeps people, operations and assets safe. Motorola Solutions' suite of technologies – land mobile radio mission-critical communications, video security & access control and command center software, bolstered by managed & support services – create the most integrated technology ecosystem to make communities safer and help businesses stay productive and secure. Click here to learn more.

---

david clark company
David Clark Company offers the new Series 9100 Digital Intercom System, a programmable IP based headset communication solution for law enforcement, interdiction, SAR, fire boats and other workboat applications, integrating an unlimited number of users and devices (e.g., radios, hailers, etc) with headsets usable as either wired or wireless devices. Click here to learn more.
Fairlead
Fairlead is the exclusive manufacturer of Rafnar Boats in the United States (100% U.S. made). Rafnar boats are known for their unique hull design which significantly reduces vertical slamming at sea, increases the efficiency of the hull through the water, and provides the user with unrivaled maneuverability. Fairlead began manufacturing 11m RIBS in January of 2022 in T-Top, narrow cabin and wide cabin configurations for tactical, workboat, and SAR applications. ISO 9001:2015 and AS9100D certified. Click here to learn more.
---

Furuno USA is the sole and master distributor of Furuno products in the Americas. Furuno is the world leader in ship fitting of IMO radars, GMDSS and integrated navigation systems. Furuno USA is proud to serve as the navigation solution on Naval Special Warfare craft (CCA, CCM, SOC-R), expeditionary craft (MkVI program, FPB, PB40) and on the LCAC and SSC platforms as well as most surface combatants. Furuno maintains many platforms in the USCG Boats fleet and Cutters fleet (SINS and SNAP, AN/SPS-50/78/79). Click here to learn more.
---
Getac

Getac provides a fully ruggedized end-to-end solution for mobile computing, video recording and secure evidence management. For over 30 years, Getac manufactured hardware is the industry standard for quality and durability. Getac is the single source for seamlessly integrated command management solutions including Rugged Computers, Body-Worn Cameras, In-Car Video, Interview Technology and Evidence Management. Please go to www.getac.com and www.getacvideo.com.
---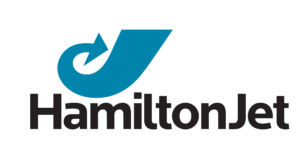 HAMILTONJET
The HamiltonJet waterjet is one of the most advanced and innovative marine propulsion systems in use today, and is at the forefront of waterjet propulsion technology. HamiltonJet pioneered the development of the modern waterjet system over 60 years ago, adapting technology initially designed for shallow river operation to suit all manner of inshore and offshore vessels. In doing so we discovered the wide range of advantages waterjets have over other forms of propulsion.
The HamiltonJet Waterjet is particularly suited to high speed planing vessels operating in the 20 to 50 knot range, but can also be successfully used in displacement speed vessels in certain situations.
It is important to understand that waterjet propulsion operates quite differently to conventional propeller propulsion systems. This results in many advantages, along with a few disadvantages, when compared to propellers for any particular application. Click here for more info
---
Hefring ehf.
Hefring ehf. is a technology company based in Iceland that specializes in the development of digital guidance and monitoring solutions to augment the vessel operating experience. The company's product, Hefring marine, helps to ensure that boats are operated in a safe and efficient operational envelope. The solution uses intelligent proprietary methods to generate real-time speed guidance optimized for safety, impact reduction, comfort and fuel efficiency. The system automatically varies its guidance to reflect prevailing conditions, actual speed and vessel motions. The solution helps to ensure duty of care, reduce human errors, improve safety and operator behaviour, aid training and personnel development, and reduce costs related to fuel consumption and vessel lifecycle costs. All data is recorded to and presented in a fleet management desktop portal that provides insightful analysis into each trip, vessel and operator and saves a log of all historical trips. Click here to learn more.
---
Humphree
Humphree is the world leader in Trim and Stabilization systems. Our interceptor system lowers roll and slamming by up to 50%, reducing fuel consumption, and CO² emissions. Designed for commercial installations, Humphree systems are easy to install, easy to operate, easy to install, and easy to operate.
Humphree interceptors are made of composite materials for optimum performance, corrosion resistance, and light weight. The Humphree interceptors have superior ability to add lift force, to greatly reduce resistance in the water, add speed, improve acceleration, and visibility from the helm.
Humphree stabilizing fins. Powered by 24 V DC brushless electric servo units, provide full stabilization up to 85% roll dampening, without the need of a genset.
Combining the Humphree fin system with our interceptors and you have a full stabilization system for roll, pitch and yaw motions. For best control and lowest fuel burn. Click here to learn more.
Iguana Pro USA
Iguana Pro USA- All-terrain Amphibious Boats are not only robust but, it is the only 9-meter amphibious vessel in the world. They are composed of high-tech functionalities, performance and capabilities. High speed and all-terrain, Iguana boats' un-matched capabilities allows law enforcement, search and rescue and military users to launch quickly and reach their target at high speeds even in harsh sea or on difficult terrain. Our mobility system allows Our arm forces to protect and serve our country on land and sea. Which makes the Iguana Pro 29 a Extreme-Purpose-Interdiction-Craft. Come see the boat in-person at Maritime Security West. Click here to learn more.
---
Innovative Signal Analysis, Inc., (ISA)
Innovative Signal Analysis, Inc., (ISA), is a leading provider of high performance, real-time signal and image processing systems. ISA works in all phases of system and product development, from conception, through development and integration, to operations and maintenance of challenging mission critical systems. ISA's WAVcam(TM) is an innovative video system designed for persistent surveillance applications demanding constant high resolution wide area coverage and target detection using visible or mid-wave infrared sensors. It has applications in the military and homeland security as well as law enforcement surveillance, large event monitoring, airport security, and disaster response. Click here to learn more.
Inventech Marine Solutions (IMS)
Inventech Marine Solutions (IMS) was founded with the goal of becoming the forward most thinking company in the marine industry. Our culture builds on the ideas of looking forward to better all aspects of marine used products. We believe in designing, testing, and perfecting new technologies that focus on safety, usability, and versatility to all users. These technologies are made available through our two brands FAST and Life Proof Boats. Click here to learn more. info

JENOPTIK North America, Inc.
The Light & Safety division provides innovative and industry-leading solutions for road safety and public security. Our customers include local and central government, police and enforcement agencies, as well as public and private organizations.
Automatic number plate recognition (ANPR/ALPR) is at the core of our product portfolio, covering a diverse range of applications such as average speed enforcement (section speed control), vehicle monitoring, red light violations and tolling. Our services range from initial consultation, design and manufacture through to installation and on-going maintenance. We also offer a variety of data management solutions and services for automated data processing, reporting and analytics as well as system integration.
With a presence in more than 80 countries, supported by a strong partner network, we have delivered over 30,000 systems for traffic law enforcement worldwide. Jenoptik's Light & Safety division is a world-leading supplier, with products and services constantly evolving to help make roads, journeys and communities safer around the globe. Click here to learn more.
Jet Dock
Jet Dock floating lift systems allow government agencies to create waterside facilities that are environmentally friendly, and modular, changeable and portable. Jet Dock government boat lifts provide dry docking launch and retrieval for response boats in seconds and provide excellent access for hull and engine maintenance. Dry docking vessels will reduce haul outs allowing agencies to focus on core duties. Our easy drive-on floating lifts replace traditional lifts, boat hoists and trailers, and provide a convenient dry dock for outboard boats, stern drives, jet drives and personal watercraft of all shapes and sizes. In keeping your vessel high and dry, and clean, you will minimize breakdowns and improve reliability and performance. Most importantly response vessels can be kept on the water for quick launch without being water stored. The Performance Aqua Pad Boat Dock's submersible stern section makes launching and retrieval effortless. Dry docking is safe and controlled, performed completely from the security of the helm station.
Floating marina slip systems are available in any shape, size or design and will work in deep water, shallow water or no water. Your modular floating dock of today can be a multi-slip shape dock tomorrow with simple widening, lengthening or onsite reconfiguration.
Jet Dock Systems, Inc. has been awarded General Services Administration contract # GS-07F-5367P for selling to the United States government, armed forces and other Federal Agencies.

Lifesaving Systems Corp.
Lifesaving Systems Corp. (LSC) has been serving the world's Search & Rescue (SAR) responders within the Aviation and Marine sectors for 40 years. Our company specializes in providing rescue, safety, and survival equipment not only for SAR responders, but also for industry professionals and operators working in the maritime and aviation environments. Clients include all branches of the US Military, foreign militaries, police and fire departments worldwide, & both international and domestic civilian helicopter operators & rescue agencies. Click here to learn more.
Marlin Marine Electronics
Marlin Marine Electronics is your full-service dealer providing all of your needs both with Navigation and Custom Audio Solutions.
We sell, service, install and repair electronic equipment, navigation equipment, communication systems. No matter how large or small your boat electronic needs are, we got you covered.
With over 15 years of experience in the marine electronics field, we are the go-to company for all your electronics needs.
Marlin Marine Electronics is located in Virginia Beach, VA looks forward to providing all your boat electronic needs. Click here to learn more.
MARINE SONIC TECHNOLOGY
Marine Sonic Technology (MST) is a premier domestic and international supplier of Side Scan and Collision Avoidance Sonars and Depth Sounders/Altimeters. U.S. customers include First Responders, Federal Agencies, all Military services, the Coast Guard, State and Local Governments, Colleges and Universities and finally most Underwater Surveyors, Archeologists and Treasure Hunters.Click here to learn more.
MetalCraft Marine Incorporated
MetalCraft Marine Incorporated is the industry leader in the design and manufacturing of custom aluminum high-speed patrol, fire and rescue boats. With over 27 years of experience and a team of over 150 full-time designers, craftsmen and support staff, MCM has designed/built over 600 custom boats for customers around the world. Click here to learn more.
Metal Shark
Metal Shark is a leading shipbuilder specializing in the design and production of boats and ship for military, law enforcement, fire rescue, and a wide spectrum of commercial applications. At three fully self-contained facilities in Alabama and Louisiana, Metal Shark manufactures vessels in aluminum, steel, and fiberglass, with current capabilities supporting production for vessels up to 300' in length. Click here to learn more.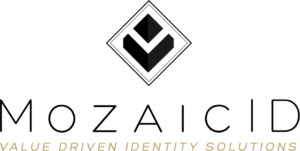 MozaicID has developed groundbreaking, integrated security solutions, providing identity verifications for the U.S. Department of Homeland Security, U.S. Coast Guard and other agencies. The premier product, the MozaicID MCR is the leading solution on the market providing assured smartcard authentication and identity verification. Operating as a stand-alone product that requires zero connectivity during normal credential reading operations. MozaicID is an industry innovator within the security ecosphere with access to the most up-to-date resources and technologies. Click here to learn more
---

National Maritime Intelligence-Integration Office (NMIO)
The National Maritime Intelligence-Integration Office (NMIO) is the unified maritime voice of the United States Intelligence Community (IC). It operates as an IC Service of Common Concern to integrate and streamline intelligence support, providing a whole of government solution to maritime information sharing challenges. Click here to learn more.
---

National Maritime Law Enforcement Academy (Academy or NMLEA)
The National Maritime Law Enforcement Academy (Academy or NMLEA) is a non-profit member-driven organization, that provides assessment, evaluation, training, research, education and consulting services to the professionals that patrol, protect and preserve our nation's rivers, bays, harbors, lakes, ports and coastlines. Click here to learn more.
---
NORTH RIVER BOATS
North River Boats, located in Roseburg OR, is a manufacturer of heavy gauge commercial and government boats ranging from 20′ up to 58′ in length. We specialize in building custom boats to meet the exacting needs of our customers. Contact us today to see how we can tailor a boat to meet your specific needs. Click here to learn more.

Ocean Craft Marine
Your Mission is Our Passion. Ocean Craft Marine helps military marine operators and law enforcement accomplish their missions by supplying the safest, highest quality, purpose-built rigid-hull inflatable boats through a unique combination of global boat-building expertise, a dynamic design and production capability and a dedication to customer service. Click here to learn more.

OXE MARINE IS ON A JOURNEY TO CHANGE THE MARINE MARKET AND MAKE IT SAFER FOR PEOPLE AND OUR PLANET. We believe in the dynamics of a strong collaborative approach between our teams and our partners to deliver products of unprecedented power, reliability, and endurance. We believe in being daring and persistent in our passion for excellence, in taking individual responsibility. We are engineering the future. Click here to learn more.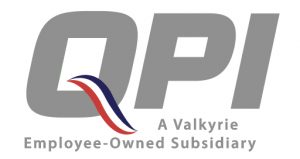 QPI
QPI is a Valkyrie owned subsidiary specializes in Government procurement, especially sales to Military Services and the major Defense Contractors. The primary mission of our company is to increase our clients' business in the near term with sales that exceed corporate expectations. We have a proven track record of significant sales growth for our clients' products even in the current reduced Defense budget environment. We strive to identify new business opportunities in the shortest amount of time by thoroughly accomplishing market research and matching our clients' products to Customer decision makers. Once a match is made, we follow up with product demonstrations to enhance the probability of Customer evaluations and sales.
QPI is the U.S. Rep. for DSPNOR Radar Processing. DSPNOR is an independent employee owned company located in Bergen, Norway. DSPNOR area of expertise is radar signal processing and distribution. DSPNOR's products are capable of interfacing to virtually any radar system in use today. Click here to learn more.
RIBCRAFT USA, LLC
As a designer and builder of rigid inflatable boats (RIBs), RIBCRAFT produces professional grade boats for military and law enforcement agencies, fire/rescue, and private industry. With models ranging from 14' to 41', RIBCRAFT offers RIBs and inflatables capable of fulfilling any mission. Click here to learn more.

RHOTHETA
RHOTHETA manufactures a full line of radio direction finders, starting with a simple to use two (2) channel man overboard system (MOB), up to a full military system capable of tracking 118 MHz -470 MHz. Search and Rescue (SAR) systems are capable of tracking and decoding all 19 channels used in today's 406 MHz emergency COSPAS-SARSAT beacons (ELTs, PLBs and EPIRBs) as well as displaying the reply codes. RHOTHETA Radio Direction Finders are also used to track, recover and navigate to boats, ships, remotely operated vehicles (ROV's) and buoys. Click here to learn more.

SAFE Boats international
SAFE Boats International is a dynamic, industry-leading aluminum boat manufacturer specializing in platforms used in a wide variety of applications, including, but not limited to, military, law enforcement, fire & rescue, and even pleasure. Click here to learn more.
Savox Communications
Savox Communications designs and manufactures rugged communication and hearing solutions for public safety & security and military use worldwide. With over 35 years of experience providing communication solutions for mission critical operations where access to information is critical. We are an innovative organization with a vision to deliver game changing smart technology solutions to keep you safe at work. Click here to learn more.


Sea Machines
Sea Machines is the leader in the development of autonomous command and control technology and long-range computer vision perception for the maritime industry. By leveraging sensor expertise, artificial intelligence and machine learning we have created technology at the forefront of groundbreaking advancements in the maritime space. Click here to learn more.


Silver Ships
Since its founding in 1985, Silver Ship's vision is to provide customers with a boat designed, built, outfitted and best-suited to meet their operational needs while offering the maximum in crew safety and outstanding performance. These boats range in size from 21' to 65' in length, are built to American Boat & Yacht Council (ABYC) Standards, can be built to U.S. Coast Guard Regulations for Inspected Vessels, if required, and are currently operating on a worldwide basis. Silver Ships' product line includes all-welded aluminum boats used for applications such as: military, police, fire, rescue, EMS, patrol, utility, survey, landing craft, line handling, oil spill services, water sampling, water taxis, workboats, pilot boats and passenger boats. Silver Ships also offers a complete Refurbishment Program for all makes and models of aluminum workboats. Click here to learn more.
---
Spotter Global

Spotter Global was founded in 2008 to develop and manufacture Compact Surveillance Radar to protect troops deployed around the world from harm. In 2013 we saw the need for an innovative and user-friendly commercial product to protect critical infrastructure.
Spotter Global offers the broadest selection of Compact Surveillance Radar on the market today. Our products act as a complete security solution or customers can seamlessly integrate them into any existing security solution. Click here to learn more.
SSR ENGINEERING
SSR Engineering, Inc. was founded in 1999 by senior radar system and software engineers from Hughes Aircraft. While at Hughes Aircraft, the group developed surface search radars such as the AN/SPS-73 for the United States Coast Guard and United States Navy. With this knowledge, over twelve years' experience in the development of high-performance radar systems implemented on COTS components, and a company culture focused on superior service, SSR Engineering stands out when pursuing advanced radar-processing solutions. Click here to learn more.
---
Techsphere Corp.
Techsphere, as the inventor of the Hand Vascular Pattern Recognition (HVPR) System (VP-II), has continually invested in research and development in its VP-II technology since the first VP-II product release in 2001. This research and years of successfully deploying its HVPR scanners and NetControl software has resulted in Techsphere's latest generation product line-up that provides customers with advanced, user-friendly, secure, usable and dependable biometrics systems at affordable prices. Click here for more info.
---
FLIR Maritime thermal imaging systems give you the power to see clearly in total darkness, through solar glare, and through light fog and smoke. FLIR's thermal technology is used by thousands of military, first responder, commercial and recreational mariners every day for navigation, collision avoidance, threat detection, surveillance, and search and rescue missions.Click here to learn more.
---
TERMA Inc.
With over 60 years of radar technology experience and over 3000 radar systems installed worldwide – including approximately 1000 Vessel Traffic Systems (VTS), 500 Coastal Surveillance (CS) sites, and 150 airport Surface Movement Radar (SMR) applications – Terma is the market leader in the defense, security and surveillance sector. Click here to learn more.
---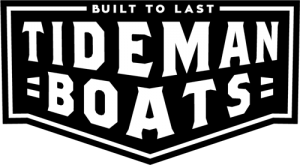 Tideman Boats
All around the world, many organizations are already using Tideman Boats to improve their workboat utilization for survey, patrol, diving, government, military, and other operations. Bruno Tideman started the company when he found and built the perfect fast workboat for rough environments: the virtually indestructible Tideman RBB, Rigid Buoyancy Boat built with 100% HDPE. Tideman Boats need virtually no maintenance, they have no bottom paint, no gel coat, and take sledge hammer blows with no effect. They are fast, strong, light, and durable. These boats have a lifetime much longer than conventional workboats, a very low carbon footprint, and are 100% recyclable. And now also, Made in USA. Click here to learn more.
Windward
Windward is the leading maritime AI company, providing an all-in-one platform for all your maritime domain awareness needs. With real-time insights into vessel behavior, ownership structure, cargo, and containers, we help the world's leading intelligence professionals to quickly complete all investigation processes, critical to developing and executing more confident intelligence-based strategic decisions. Click here to learn more.
---
Zodiac MilPro
Zodiac MilPro has more than 100 years of Zodiac technical heritage to draw from, with facilities in Spain, the USA, Canada and Australia. Zodiac MilPro vessels are used worldwide by navies as well as by fisheries, customs, rescue and other government authorities — including where boarding or naval interdiction operations are required in potentially dangerous situations, whether the danger can originate from sea conditions or a target vessel. Click here to learn more.